Order Form

SIM 9 - Building Gemini is Released!

It's been nine years since I put a new book out, and I've been busy building a series of Gemini models. These include some standard NASA versions as well as some proposed Gemini variants that never made it off the drawing board. I finally finished the models early in 2019 and have now completed writing up a description of how each one was built. While there already is a Gemini book in the Space in Miniature series, SIM #3, that volume did not have any detailed how-to articles. The results are SIM 9 - Building Gemini, the longest SIM book ever, at 72 pages (including covers). It is now available as both a hard copy and color pdf. The new book is loaded with over 200 photos of work in progress of these Gemini variants:

Gemini IV
Gemini VII
Gemini XI with Agena
Rogallo Wing Capsule
Manned Orbiting Lab (MOL)
Big G
Winged Gemini
Lunar Rescue Gemini
Gemini to Mars
A couple examples are shown in the photos below. On the left is Gemini XI with an Agena and at right is the Lunar Rescue Gemini, based on an old McDonnell study. They actually built a small cutaway model and while there are also some drawings available, there are differences. I built a version from their scale model finished as it might appear on the Moon.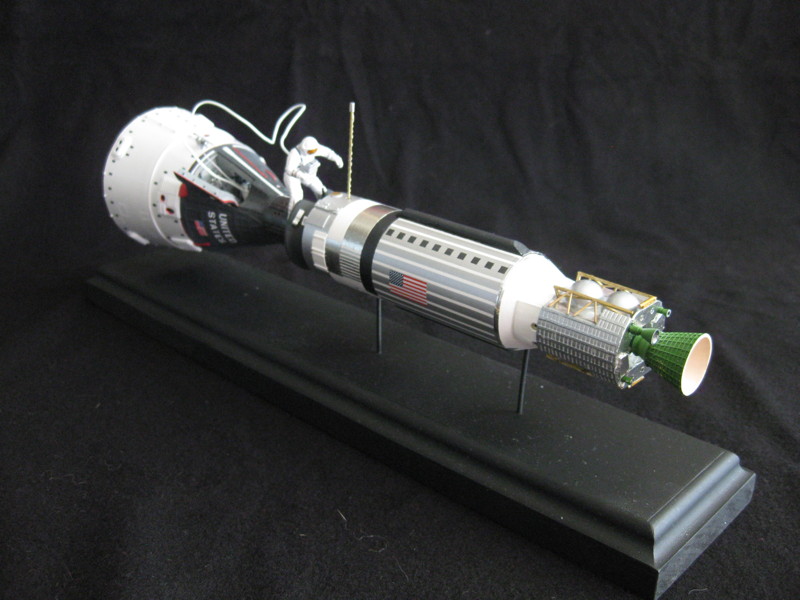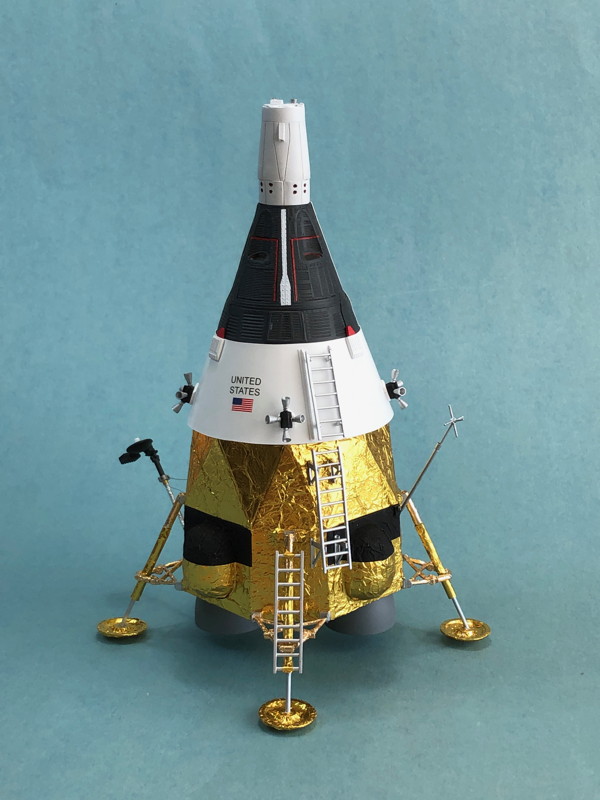 This book is printed in black and white on coated paper, and is available both as a hard copy book as well as a full-color pdf file. A hard copy of SIM #9 - Building Gemini sells for $12 plus shipping, while a pdf download costs $10. A combination package of both the hard copy and digital version is available for only $15 plus shipping. Because of the page count and the 222 color photos embedded the pdf version is a very large file. Therefore I am making available two versions to accommodate user needs. One version has the highest resolution photos and is a 787MB file. The other version has slightly reduced resolution (but still nice) photos and is a 113MB download. Both are priced the same and customers can pick the version they want.

$12.00 plus shipping for a hard copy (B&W)


$10.00 for a pdf digital download of a full color version

$15.00 plus shipping for both versions


See the order form to purchase.

Notice: Hard Copy SIM Books are Available Again


October 2019

I am back from my summer travels, so I am now able to fill orders again for hard copies of Space In Miniature books. Remember that only three volumes are still in stock as original print runs (SIM 1.1, SIM 7 - LM, and SIM 8 - Spacesuits). Not to mention the new SIM 9. All others are available as pdf files or photocopies. To order, go here: order form.

Meanwhile you can follow my modeling activities on my Facebook page.

Paper Models are Here

For several years I have been creating paper models for the spacecraft projects at my place of employment, Orbital ATK, now part of Northrop Grumman Innovation Systems (in Gilbert, AZ). The models (all in 1/48th scale) included NFIRE, Swift, Landsat 8, Iridium NEXT, ICESat-2, etc. Some have been made available on NASA project sites as part of their K-12 outreach. Since I created the models on my own time, I will be able to (eventually) post those on this website.

In December 2018, I saw a Facebook discussion that pointed out there is no paper model of the InSight Mars lander. I thought I could remedy that situation, and I have. Twice. I made two versions. One is a simple version suitable for K-12 students. Another has more detail (with smaller parts, trickier to cut and assemble) for serious hobbyists. These models are posted as free downloads, but donations to show appreciation are always welcome.

Follow this link for my paper models.



Model Gallery


Photos of some of my builds can be found in the Model Gallery section of this site. Also check my Facebook page for photos of my latest model projects.